Rule enforcement of interest to hunters, anglers
DOUG LEIER N.D. Game and Fish Department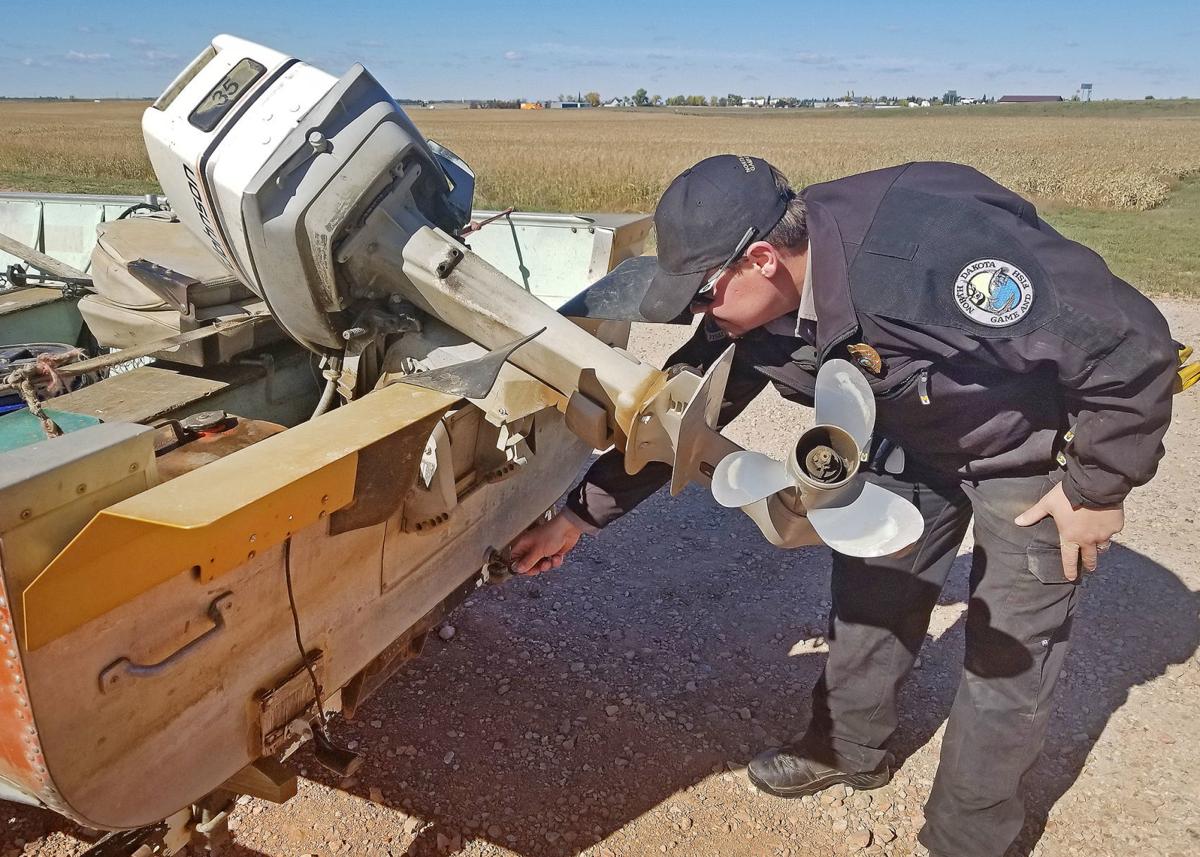 Game wardens issued more than 2,500 citations in 2017, compared to nearly 2,300 in 2016 and 2,400 in 2015.PROVIDED BY, NORTH DAKOTA GAME AND FISH DEPARTMENT
The work of the North Dakota Game and Fish Department's enforcement division and its member game wardens is of high interest to hunters and anglers — for good reason.
People want to know that laws are being enforced and that the illegal taking of fish and wildlife is a priority and taken seriously.
As part of the effort to keep hunters and anglers informed about enforcement activities, the Game and Fish Department each year publishes an annual review in the pages of North Dakota Outdoors magazine.
In the recent review for 2017, Robert Timian, chief of enforcement for Game and Fish, said there are three basic causes of violations: intentional disregard of the rules, lack of knowledge of the rules and just simply mistakes.
"Violations due to lack of knowledge can easily be addressed by taking the time to read through the regulations," Timian said. "Mistakes can be reduced by taking a little more care and time."
Wardens check thousands of hunters and anglers each year, and Timian said the majority are law-abiding citizens.
Game wardens issued more than 2,500 citations in 2017, compared to nearly 2,300 in 2016 and 2,400 in 2015.
"There are some factors why violations were up in 2017," Timian said. "For one, we had a full warden staff for the entire year, in addition to one temporary position, and another reason was all of our wardens at one time or another during the 2016 fall hunting seasons and into 2017 were assisting with efforts at the pipeline protest."
The same violations occur at or near the top of the list every year, Timian said: failure to have a license and boating or fishing without the proper number of life jackets.
But Timian emphasized there is one area of violation that has increased every year.
"Aquatic nuisance species violations are up," he saidd. "We put a lot of effort into ANS enforcement, as we work toward a time when boaters and anglers make it a habit to check their equipment."
Common violations in 2017
Boating: 643 total
• Inadequate number of personal flotation devices: 255
• Use of unlicensed or unnumbered boat: 138
• Failure to display boat registration: 121
Licensing: 622 total
• Failure to carry license: 334
• Hunting, fishing or trapping without proper license: 235
• Misrepresentation on license or application: 21
Fishing: 348 total
• Aquatic nuisance species violations: 130
• Exceeding limit: 87
• Excessive lines: 53
Small game: 262 total
• Using shotgun capable of holding more than three shells: 56
• Failure to leave identification of sex on game: 51
• Exceeding limit: 19
• Hunting in unharvested field: 19
Big game: 95 total
• Tagging violations: 31
• Failure to wear orange: 17
• Hunting in closed season: 10
Furbearer: 35 total
• Shining or using artificial light: 13
• Harassment with motor vehicle: 10
While many hunters and anglers assume illegal taking or overlimits on fish and wildlife would be the most common violation, that isn't necessarily true. Other violations of rules and regulations occur more often and result in higher volume of citations issued.
Doug Leier is a biologist with the Game and Fish Department.